In recent AI development, AI (Artificial Intelligence) has taken care of every field to work perfectly and speedily. Almost in every technology field, people are using AI to enhance their business. AI is also well integrated with Adobe Photoshop in Generative AI form.
Adobe recently launched Generative AI for commercial use. Now, it is out from the Beta version. You can use it in the official Photoshop 2024 version. Check for the updates to use Generative AI in the official version.
Generative AI Prompts to Create Beautiful Repeating Pattern Backgrounds
You can do many more things with this Generative AI Technology, like expanding the image, removing backgrounds, changing clothes, removing unwanted objects, and many more unlimited possibilities.
We have collected some super helpful prompts for the daily Graphic Designer in Photoshop users. You can create your own patterns with these prompts, and even you can customize their categories to match with your needs.
Let's move to the list of Prompts, which are written with all the details you need.
Maybe your results did not match with our results. They can be slightly different because Generative AI will always return different results.
Diagonal Lines and Color Palette
This prompt gives you almost every time different diagonal lines output. You can add some custom thickness commands to match your needs.
Generate a pattern using diagonal lines of varying lengths and thickness. Incorporate a harmonious color palette, blending shades smoothly along the diagonal lines. Emphasize contrast for a visually striking effect.
---
When you need a pattern that intersects multiple diagonal lines. You can add various colors to make it more specific to your demand and compatibility.
Create a pattern by intersecting multiple diagonal lines. Experiment with different angles and spacings to achieve complexity in the pattern. Introduce colors that complement each other, enhancing the intersections for a captivating visual appeal.
---
Diagonal Patterns of Flowers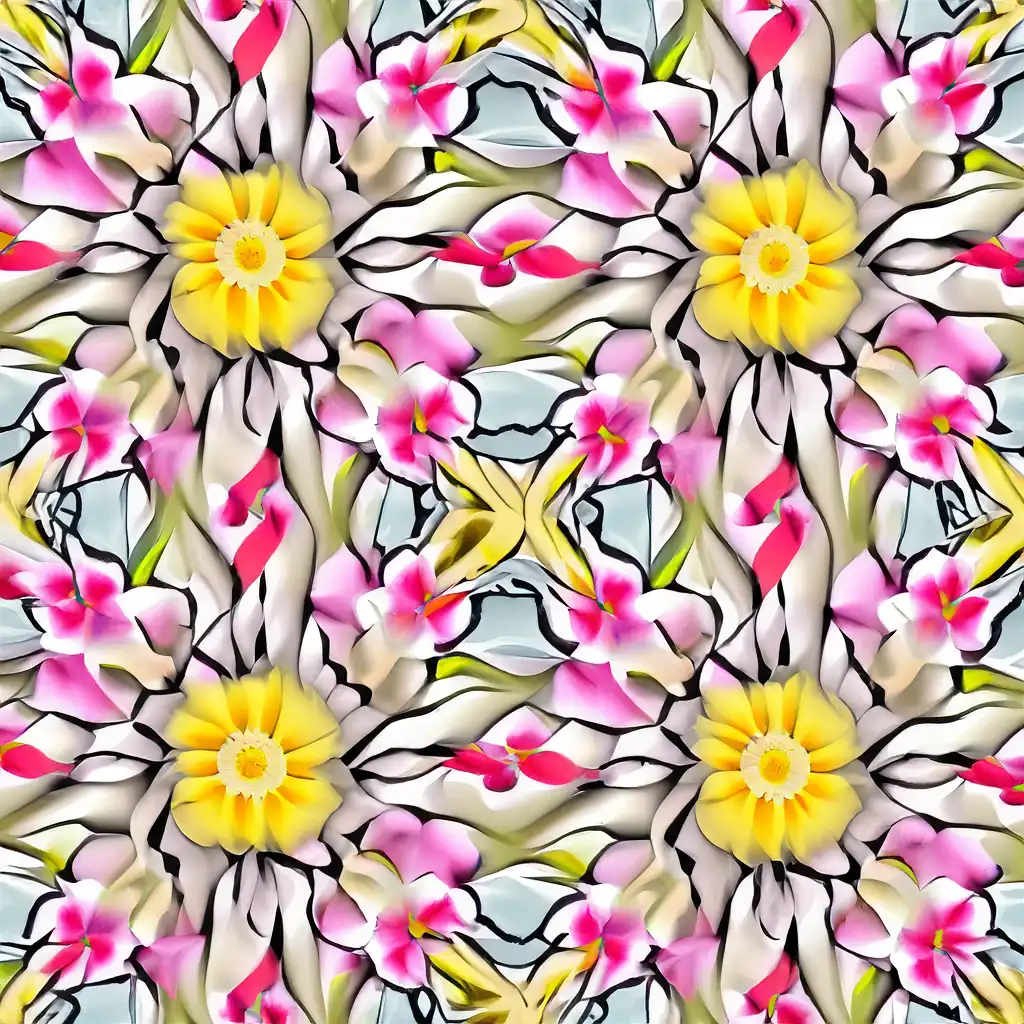 If you love to create backgrounds by adding some flowers, this prompt is definitely for you. Try this, and you will be amazed by its results.
Generate a diagonal pattern of flowers that are arranged in a spiral.
---
Diagonal Pattern of Leaves
This one is for a natural look in your patterns. This prompt will add natural flowers for the fall colors in a diagonal form.
Create a diagonal pattern of leaves that are changing color for the fall.
---
Diagonal Pattern of Animals
These prompts add animals to your patterns, which can repeat diagonally perfectly.
Generate a diagonal pattern of animals that are marching in a parade.
---
Diagonal Pattern: Shades of Blue and Purple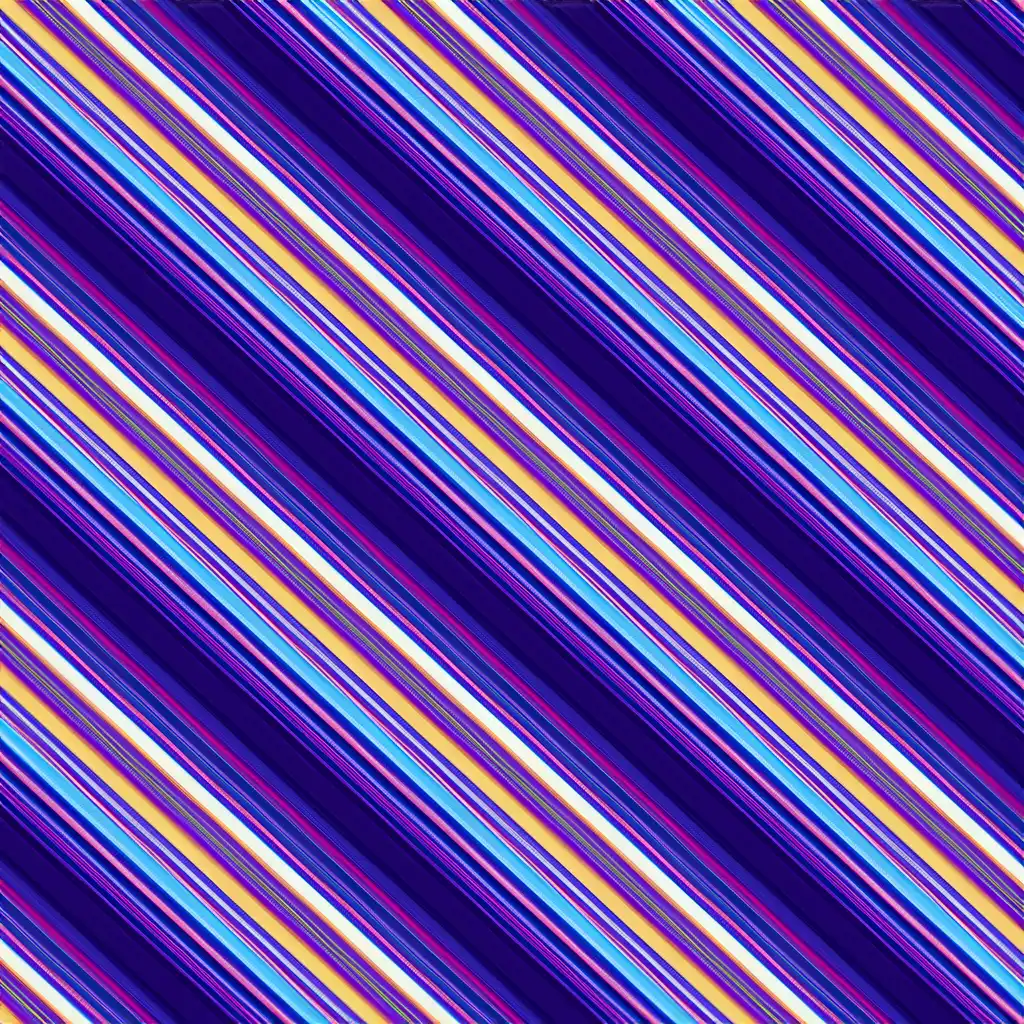 If you want to add shades of various different colors, you apply this prompt to get the best results. I used blue and purple colors for the example.
Generate a diagonal pattern that uses shades of blue and purple to create a sense of depth and movement.
---
Diagonal Patterns Inspired by Islamic Art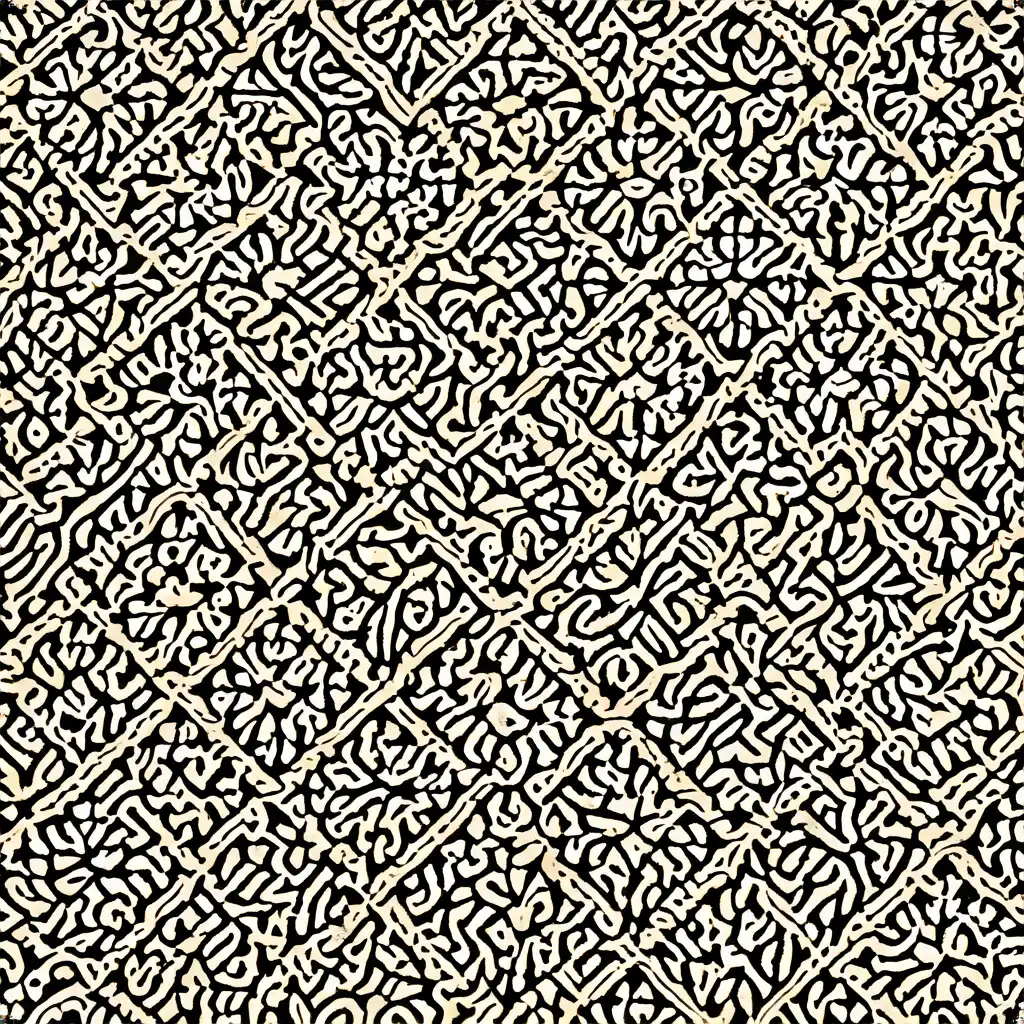 This one is a unique pattern prompt inspired by the great Islamic art. This will repeat itself in a geometric shape.
Create a diagonal pattern inspired by Islamic art using geometric shapes and intricate patterns.
---
Diagonal Patterns of Colorful Butterflies
This one is again for natural lovers. By applying this prompt, you will get beautiful butterflies pattern to create an amazing background.
A diagonal pattern of colorful butterflies fluttering through a meadow.
---
Diagonal Pattern of Sparkling Snowflakes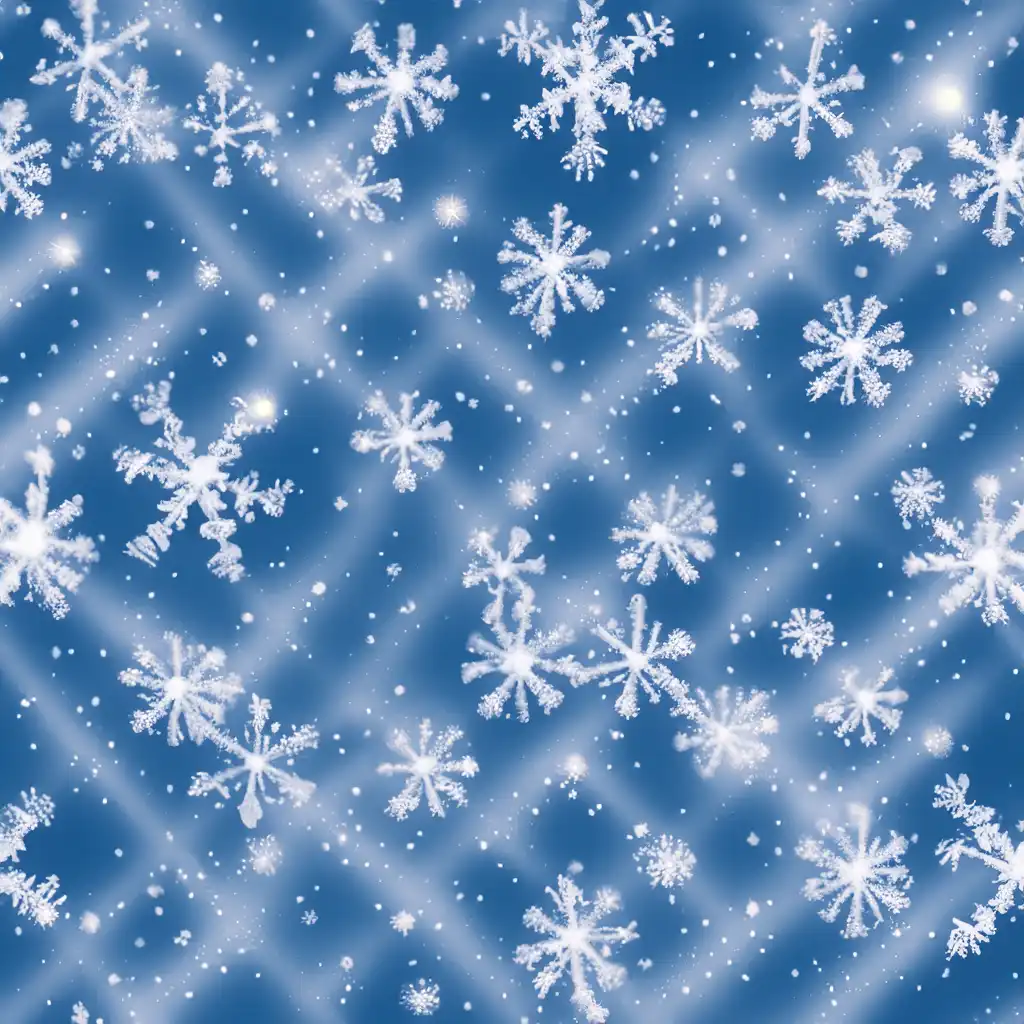 Winter season is coming. This pattern will be very helpful in creating unique sparkling snowflakes falling background patterns. This prompt returns amazing results to fulfill our needs.
A diagonal pattern of sparkling snowflakes falling on a winter landscape.
---
Diagonal Patterns of Geometric Shapes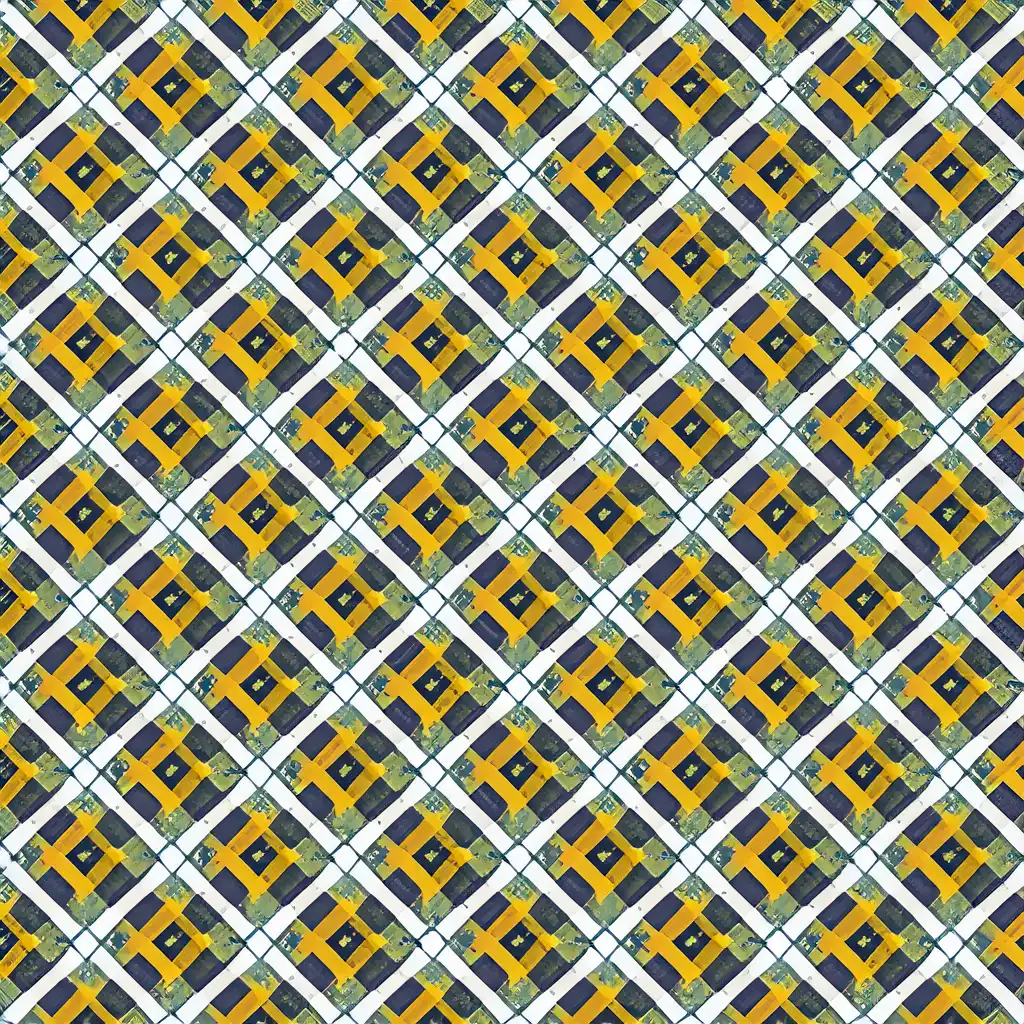 Geometrical shape patterns are always catchy and more useful for most places. This prompt will add a geometric shape pattern in the style of Piet Mondrian.
A diagonal pattern of geometric shapes in the style of Piet Mondrian.
---
Geometric Patterns With Triangles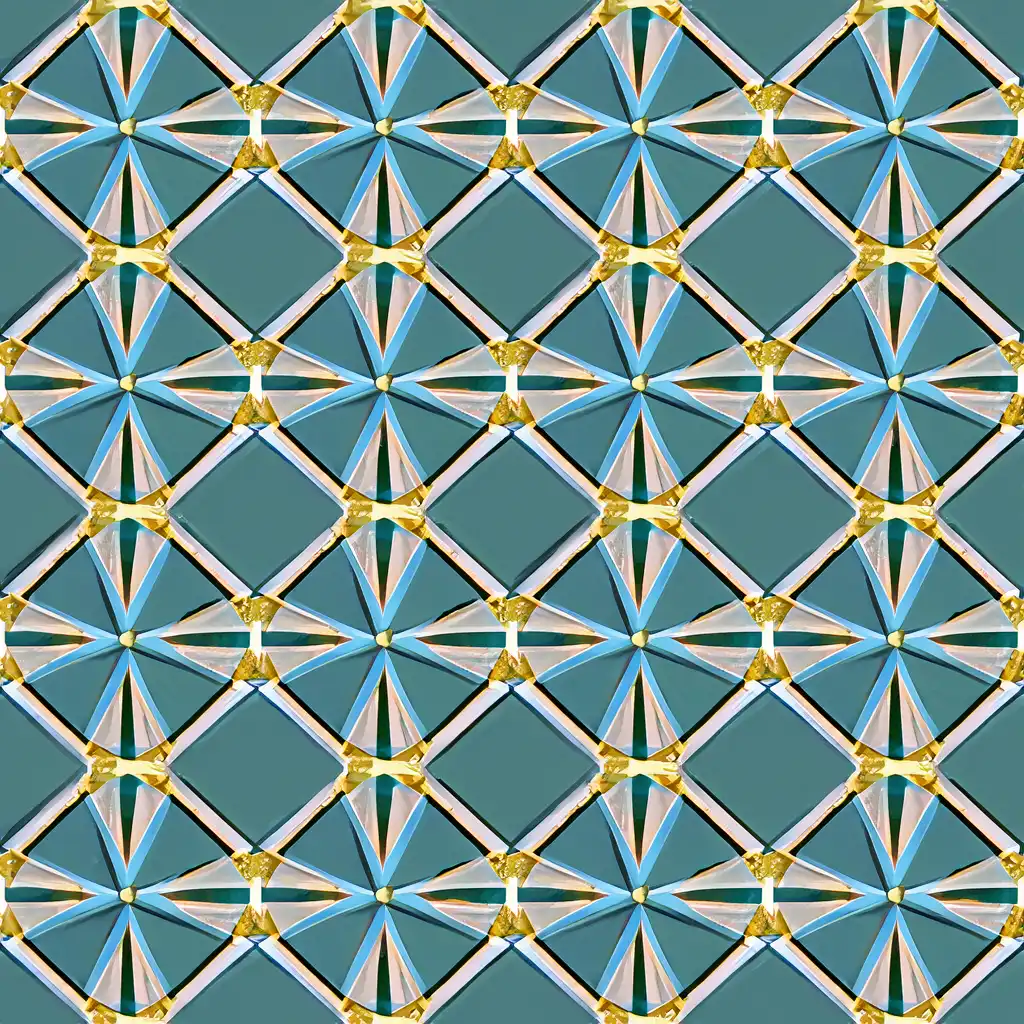 This one is also a geometrical pattern. You can change the colors to make it unique. I used blue and green.
A seamless geometric pattern with interlocking triangles in shades of blue and green.
---
Black and White Hexagonal Pattern
This one is based on the unique illusion of black and white lines with a fill of metallic color. It will create a repeating pattern in a hexagonal shape.
A black and white hexagonal pattern with a metallic sheen.
---
Colorful Kaleidoscope Pattern
This pattern is for a multicolor kaleidoscope pattern, which behaves like a rotating and moving shape. It will give you a fantastic look into the depth of the pattern.
A colorful kaleidoscope pattern with rotating and shifting shapes.
---
Floral Patterns With Pink and White Roses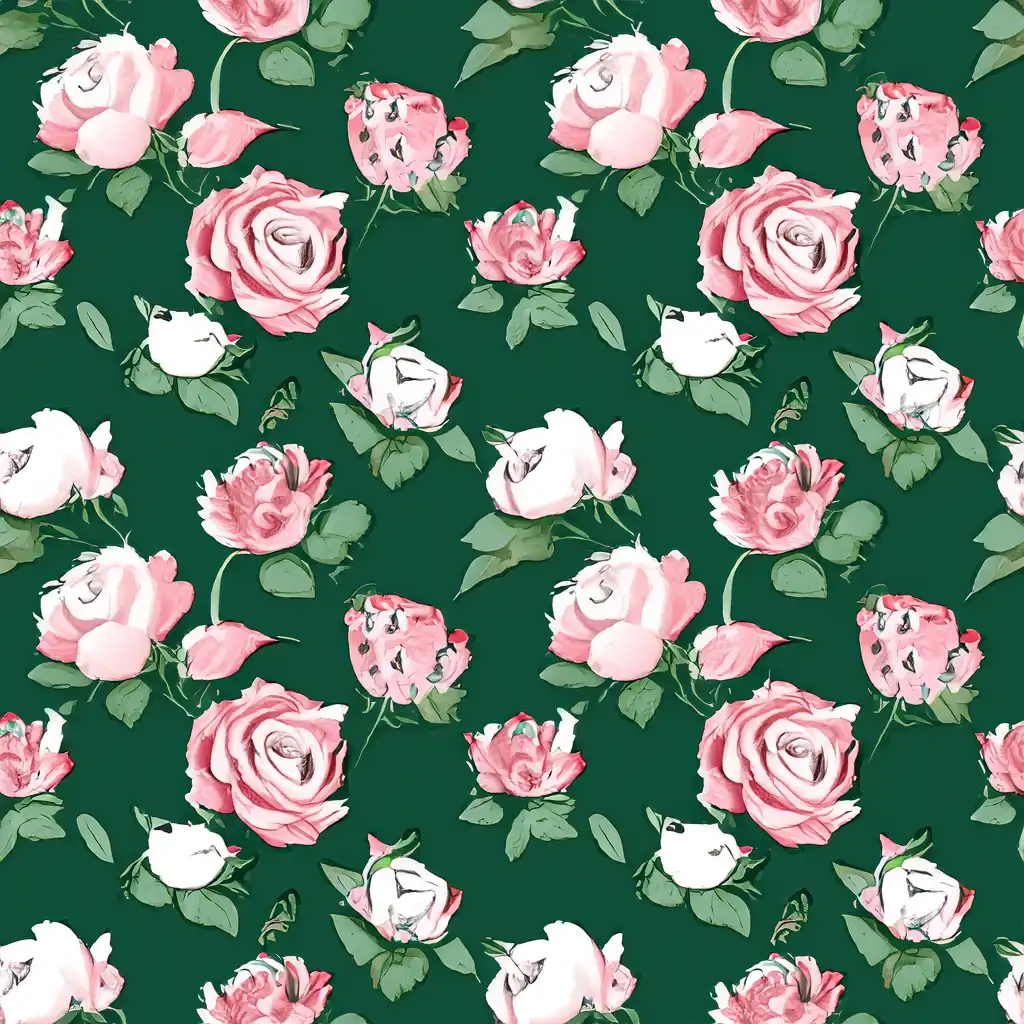 This pattern is handy for the commercial textile or garment industries. They can create a lot of unique designs with almost no effort. This pattern gives you a repeating pattern with beautiful flowers with the background color of your liking.
A seamless floral pattern with delicate pink and white roses on a dark green background.
---
Vibrant Tropical Floral Pattern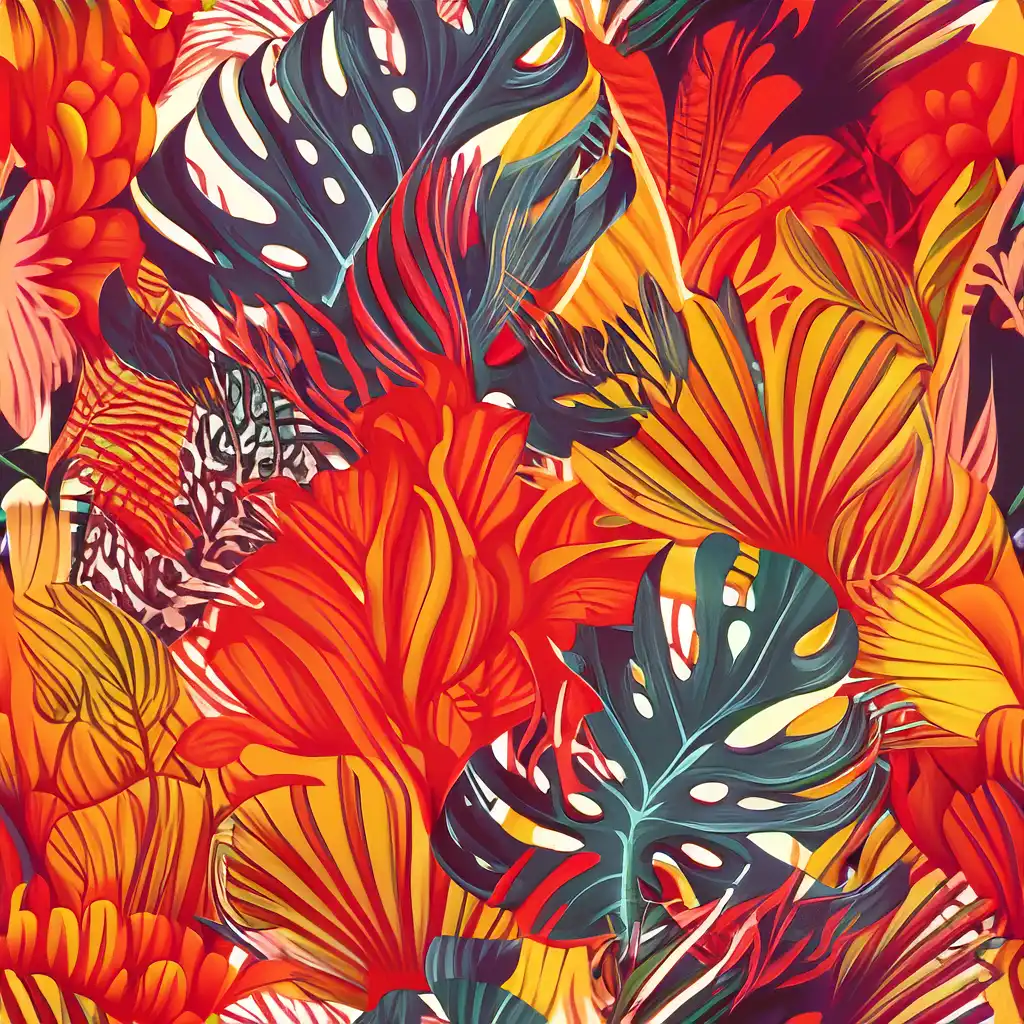 This pattern can also be used in textile industries. This prompt will create a bold and vibrant floral pattern with large leaves and flowers. This prompt lets you view the image I created from Generative AI. You can customize this prompt to generate more specific flowers and colors.
A bold and vibrant tropical floral pattern with large leaves and flowers in shades of red, orange, and yellow.
---
Intricate Floral Patterns With White Flowers
This one is for flower lovers with a blue background. This pattern will create white flowers and vines with a pale blue background. Change this "pale blue color" part of the prompt to customize the color of the background.
A delicate and intricate floral pattern with white flowers and vines on a pale blue background.
---
Patterns of Swirling Marble
This pattern will look like a marble floor. I use white, gray, and black colors in this pattern. When it repeats, it has an amazing, vibrant look. Give it a try.
A seamless pattern of swirling marble in shades of white, gray, and black.
---
Cascading Waterfall Pattern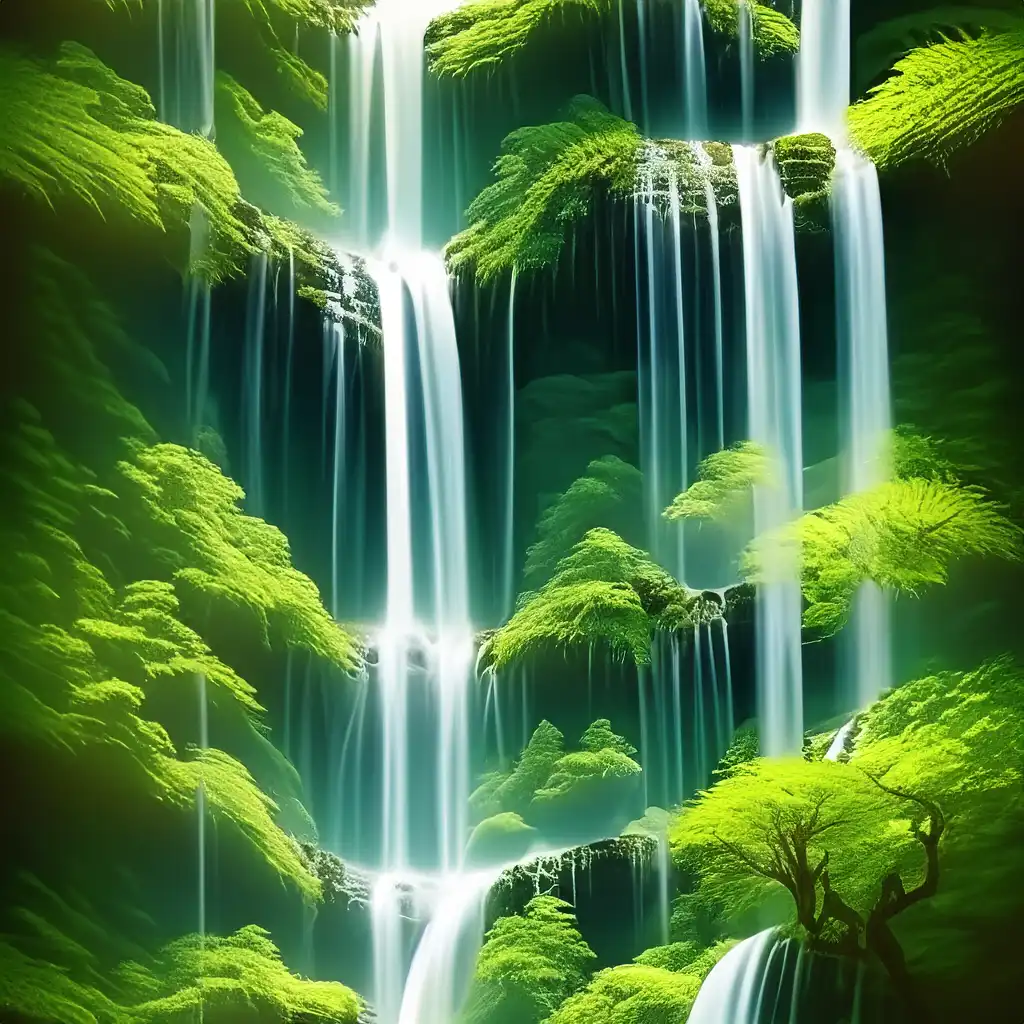 This one is a great pattern filled with a lot of greenish beauty. If you love natural waterfalls through the mountains. This one is definitely for you. You can create beautiful wallpapers with this great waterfall with this pattern.
A pattern of cascading waterfalls in a lush green forest.
---
Patterns of Flowing And Interconnected Lines
This pattern is a mixture of lines in the shades of purple and pink. You can change these colors to get more impressive results. This pattern adds interconnected lines with your chosen colors.
A seamless pattern of flowing and interconnected lines in shades of purple and pink.
---
You can try out this with the word "Messy" in the place of "Chaotic." It will also generate some amazing results. I used the "Chaotic" keyword to get this result shown in the image.
A pattern of colorful and chaotic brushstrokes.
---
I hope you liked these Generative AI Prompts for the Photoshop Patterns. Again, you need an Adobe subscription to use Generative Fill in Adobe Photoshop. With the subscription, you can use these amazing features. Try these prompts and share your thoughts in the comments.