You are here; it means you know little about what this Adobe Photoshop Beta can do amazing things. Because it is AI-powered, and you can edit or manipulate images using simple prompts.
Adobe Photoshop Beta is using Adobe Firefly AI to enhance its AI capabilities. If you are on the waiting list for Firefly, You can use its great features on Photoshop Beta.

In this guide, I will tell you how to install AI-powered Adobe Photoshop Beta and something more interesting about Adobe Firefly.
Install Photoshop Beta With AI (2 Steps)
Step 1
Launch Creative Cloud Application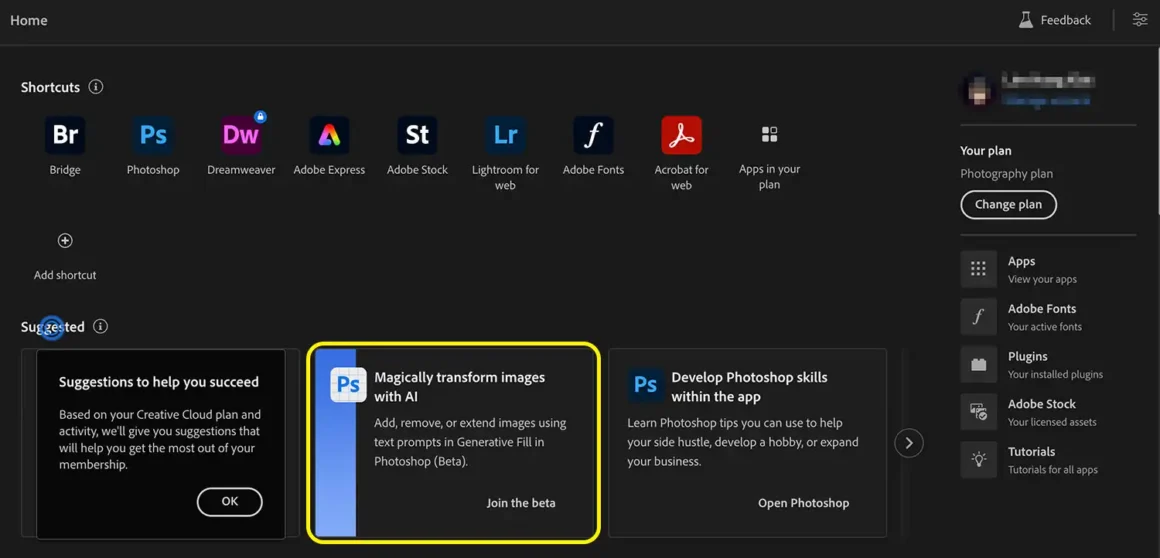 Open the Creative Cloud App, and on the homepage screen, click on All Apps. You may also see a prompt by Adobe on your Creative Cloud App home screen: "Magically Transform images with AI." Click on it to take you to the Beta Apps page.
Step 2
Install Adobe Photoshop Beta from there
You can see "Photoshop Beta" in the Desktop Beta Apps list here. Click on Install, and this process may take a while, depending on your internet speed.